Salt Plain Green by Marie Ellis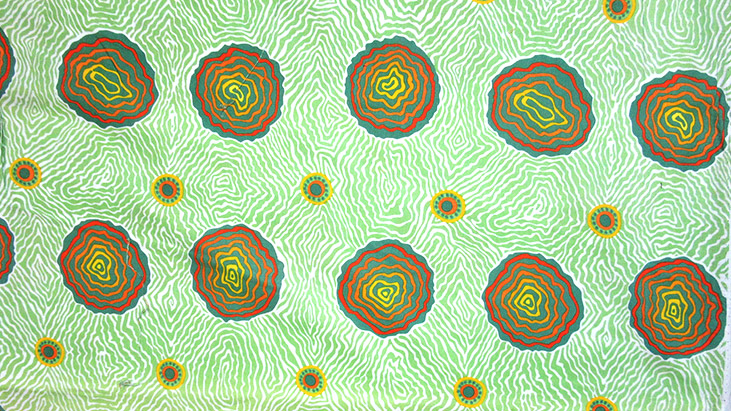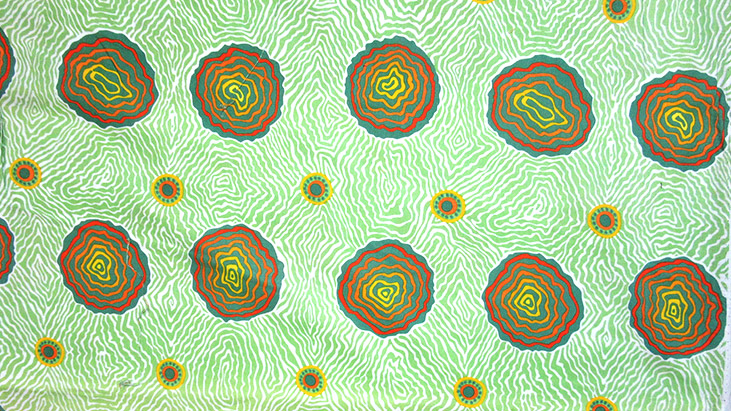 sale
Salt Plain Green by Marie Ellis
Price is for 0.25 of a metre. Unit of measurement is 0.25 of a metre.
Fabric price per metre = $22.95/mtr
From M&S Textiles Australia. Fabric Design Story:Marie Ellis is a well known Aboriginal Artist from Alice Springs (Amoonguna Community). Marie is the daughter of Michael Nelson Jakamarra a well known Papunya artist and Roseanne is her sister. She is an Arrente and Warlpiri woman. In this artwork Marie depicts salt plians or salt pans. Salt Plains are surrounded by extensive areas of sand dunes in a flat, arid landscape.